Power Integrations introduces AEC-Q101 compliant buck switching ICs with 850mA output current for automotive power supplies with low component counts
2 min read
Power Integrations (NASDAQ: POWI), a well-known company deeply involved in the field of high-voltage integrated circuit energy efficiency power conversion, today announced the addition of a high-current device member to its LinkSwitch?-TN2Q automotive switch IC product family, which can deliver up to 850mA of output current and eliminate the need for metal heat sinks. This highly integrated IC supports a wide input voltage of 30 to 550 VDC, enabling electronics in evine applications to start up and operate properly below the required safe ultra-low voltage (SELV) threshold. hmi screen touch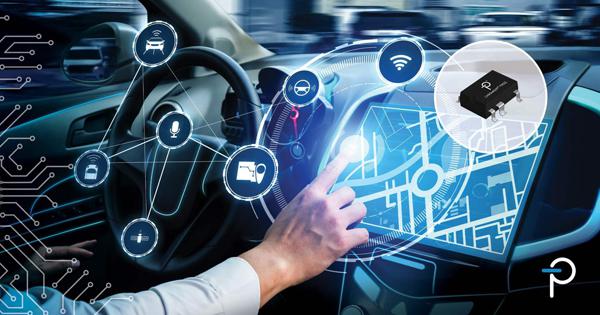 Power Integrations Introduces AEC-Q101 Compliant Buck Switching IC with 850mA Output Current for Low Component Count Automotive Power Supplies (Photo: Business Wire China)
Edward Ong, senior product marketing manager at Power Integrations, said: "As the electronic devices in electric vehicles become more complex, automakers need higher supply currents to drive them. Compared to other devices in the LinkSwitch-TN2Q product family, the 850mA rating of this new IC represents a 230% increase in usable output current. The LinkSwitch-TN2Q IC is available in an SMD package with integrated control, driver, protection circuitry, and a 750V power MOSFET to significantly reduce component count. The
LinkSwitch-TN2Q IC is AEC-Q100 certified and supports buck, buck-boost, and non-isolated flyback converter topologies. Each device integrates a 750V power MOSFET, oscillator, switching control, a self-powered high voltage switching current source for the IC, frequency modulation, fast (cycle-by-cycle) current sense and current limiting, hysteresis thermal shutdown, and output overvoltage protection circuitry on a monolithic IC.
The LinkSwitch-TN2Q IC consumes very little current in standby mode, so the power supply is designed to easily accommodate < 50mW of no-load input at 400VDC input. Comprehensive protection features enable safe and reliable power supplies, including input and output overvoltage protection, device overtemperature protection, deregulation protection, and power output overload or short-circuit fault protection.

Availability and related resources

The Reference Design Kit RDK-707Q is available to designers looking to evaluate the LinkSwitch-TN2Q IC product family. The LNK3209GQ-TL device is priced at $1.33 per MOQ based on 10,000 pieces.